Our fleet of boats are more than just vessels that float down the river. They are the experience makers, transporting people into the peace and tranquillity of river life.
Take a look at our incredible fleet. All of our boats are electrically propelled so the only sound you'll hear is the clinking of glasses and the laughter of your fellow passengers, birds singing in the trees and water lapping on the bow.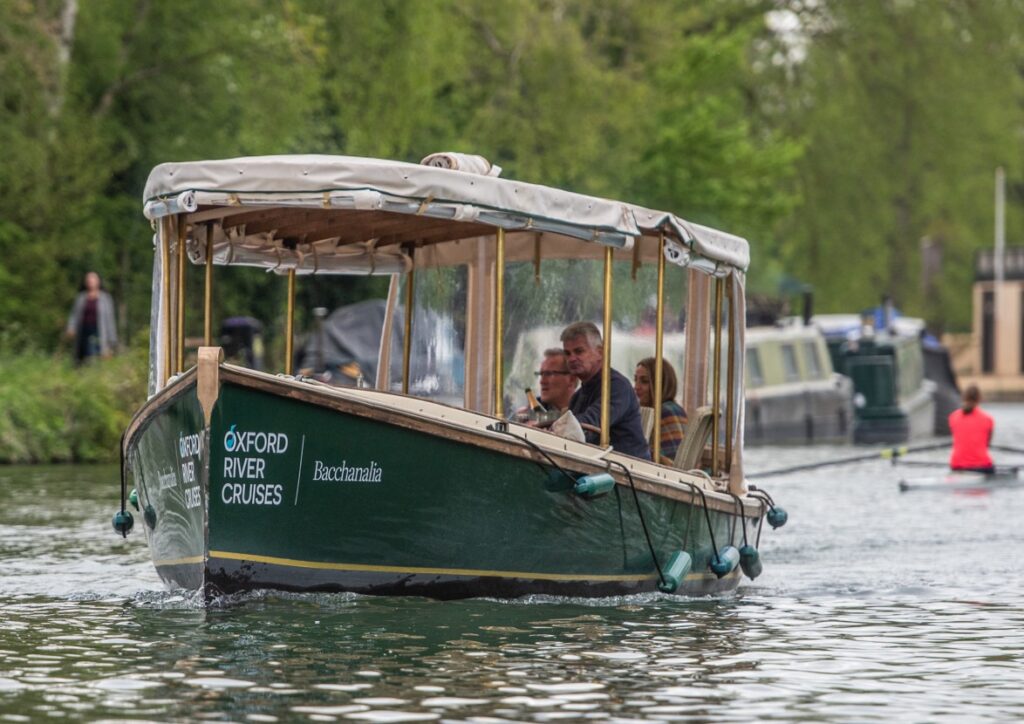 BACCHANALIA
Bacchanalia, our first craft, is a beautiful Edwardian-style launch. Constructed as an elegant floating 'dining room', she has kept the aura of a private river boat.
Named after an ancient Roman Festival. This boat represents fun, enjoyment and celebration.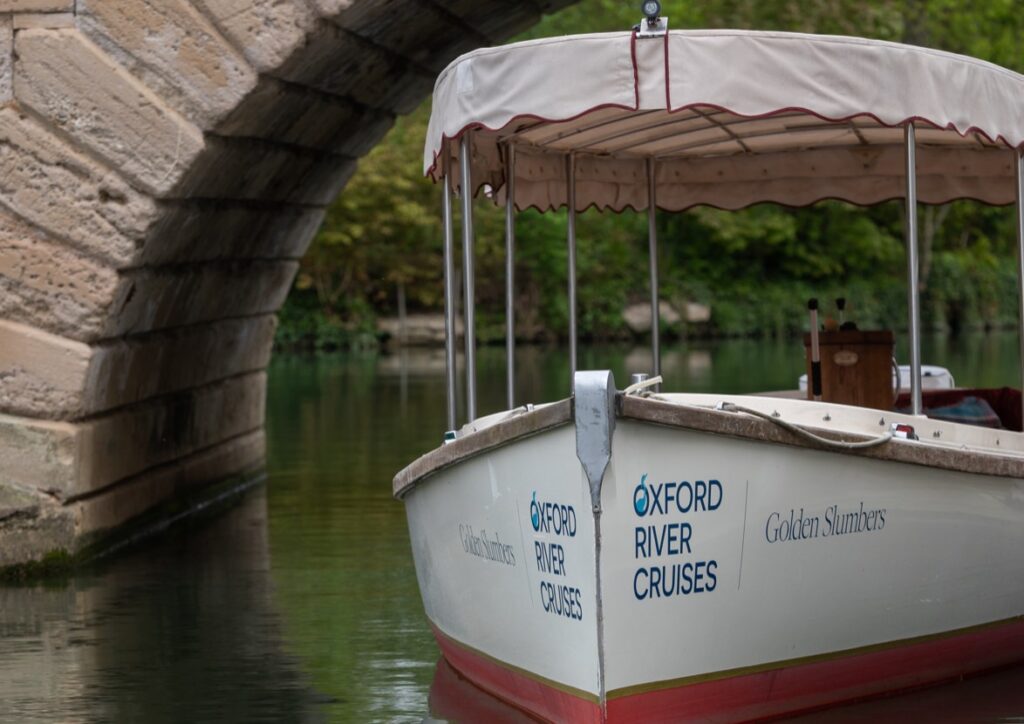 GOLDEN SLUMBERS
Golden Slumbers, commissioned in 2008, was our second boat. A lovingly constructed Edwardian-style launch. Named after the song 'Golden Slumbers', because of the way sunlight plays on the water on a summer evening.
The fine lines and elegant teak interior are popular with friends and families.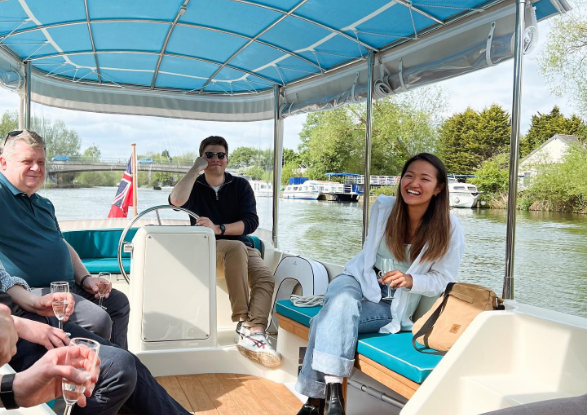 PANTALAIMON
Pantalaimon, our newest addition, is named after a character from 'His Dark Materials', a series of books written by Oxford author Phillip Pullman. The heroine of the stories is Lyra and Pantalaimon ('Pan') is her daemon.
With the most modern technology she is very quiet, comfortable and environmentally friendly.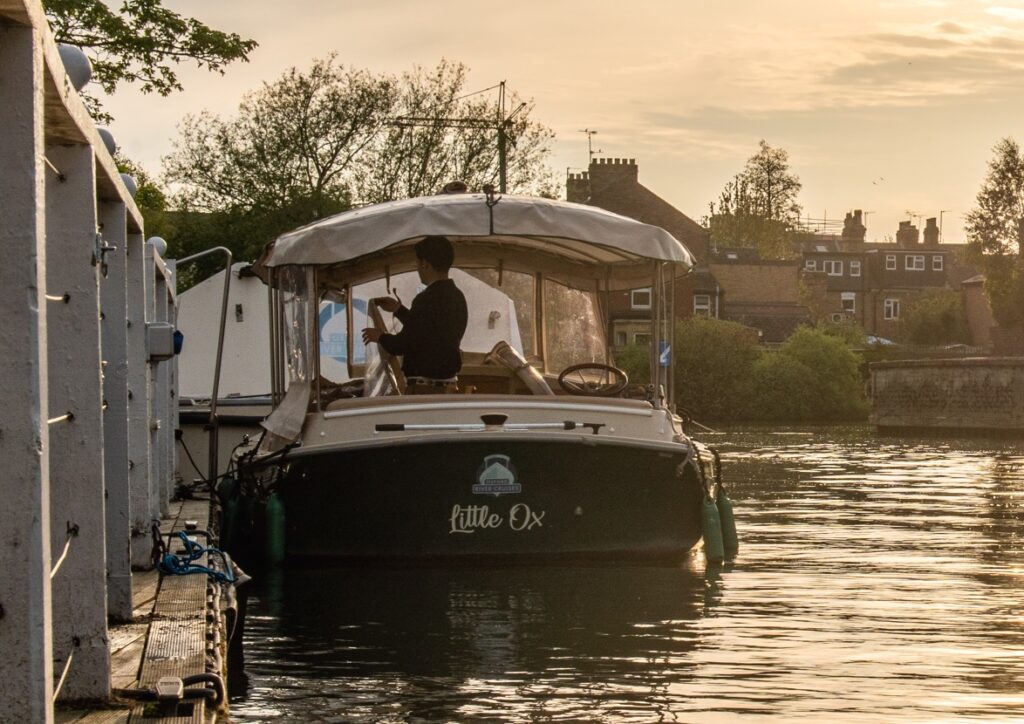 LITTLE OX
Little Ox offers a perfect luxurious cruise. incredibly nimble and comfortable.
Little Ox was built in California in 2008. Originally birthed at Newport Beach. She was owned by Yvette Mimieux, a retired American television and film actress, who was previously nominated for 3 Golden Globes. In 2013, Little Ox crossed the Atlantic and was based in Cambridge for several years.
By virtue of her American design, she has deep comfortable seating and a very relaxed onboard atmosphere.