A trip with Oxford River Cruises is so much more than a boat ride. It's a time to see life through a pleasurable lens. Enjoy stunning scenery and experience the beauty of nature. Float away on a tranquil, sightseeing river experience and immerse yourself in the unique serenity of Oxford.
---

"Thank you for such an enjoyable day. There cannot be a better way to experience Oxford than being guided through the beautiful sights by your knowledgeable and helpful skippers while enjoying the most delicious food. We loved it."
NICOLA DOCKING, LIVERPOOL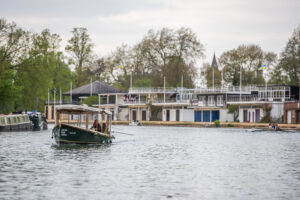 RIVER CRUISES
Experience tranquillity with Oxford River Cruises. Glide down the river on one of our elegant boats and enjoy great food and beautiful views. Whether you're looking to explore, indulge or relax, we have a luxury river cruise to suit you.
PRIVATE BOAT HIRE
Create unforgettable memories with a unique experience tailored to your needs. We offer bespoke options or celebration packages. Explore our options for skippered boat hire.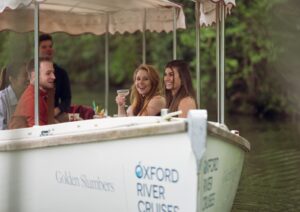 READY FOR AN UNFORGETTABLE EXPERIENCE?